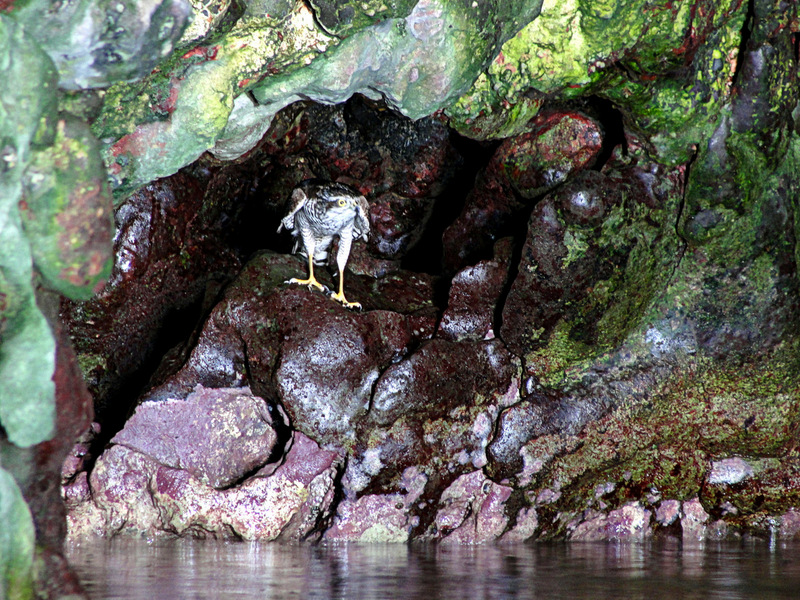 The moment he entered the cave and saw us, he immediately changed course and stood in this beautiful, full of colors and formations, recess.
His gaze moved right, to my friends, who were yelling at me to look at it to capture it with my photographic lens.
Especially excited by the bird's persistence to constantly visit his companion, hoping to continue flying together, I stayed in the dark side of the cave, with the sea water reaching up to my knee and my friends having come to light,.
The animals are our friends, and they looking for same things as we do. Companionship.
Dimitris Baltzis